Supreme Court transfers criminal case against MF Hussain to Delhi
Submitted by Mohit Joshi on Tue, 02/05/2008 - 00:50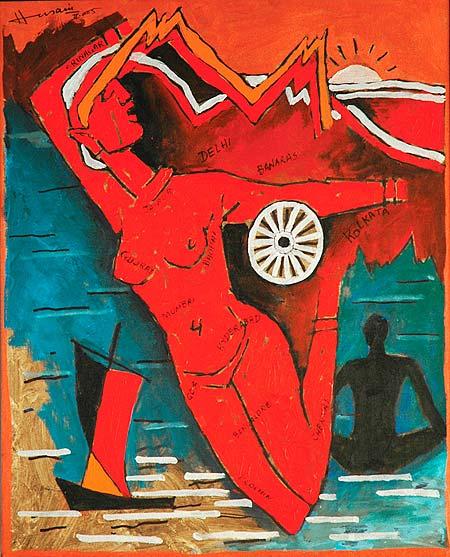 New Delhi, Feb 4 : Noted painter M F Hussain on Monday got a relief, as the transferred a criminal case pending against him from a Maharashtra court to Delhi.
Hussain has allegedly hurt the religious sentiments of Hindus with his controversial paintings.
Chief Justice K G Balakrishnan headed bench directed that the criminal case against Hussain would now be shifted from a court in Pandharpur to Patiala House Courts in New Delhi.
Counsels of the 92-year-old painter, Harish Salve and Mukul Rohatgi requested the apex court to transfer six criminal cases against Hussain in various courts across the country to Delhi.
The Supreme Court, however, however, did not pass any order on this plea.
The apex court had in 2007 stayed a Haridwar court order to the Mumbai Police to attach the property of the artist for his failure to appear in the case there.
Other criminal cases pending against the painter are in various courts in Bhopal, Indore and Rajkot. (ANI)