Taiwan minister identifies fishing vessel seized by Somali pirates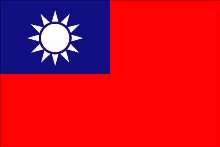 Taipei  - Taiwan on Monday evening identified the Taiwanese fishing trawler which was hijacked by Somali pirates as the MV win Far 161.
Chang Yun-ping, head of the Foreign Ministry's Department of African Affairs, told a late-evening news conference that the ship had a crew of 30 when it was seized near the Seychelles islands.
Previous reports from the region had not yet identified the vessel, an 800-ton tuna trawler.
Chang said the pirates had yet to demand ransom from the vessel's owner in Taiwan, and the ministry was seeking international assistance for the location and possible release of the trawler.
He said of the 30 crew members include two Taiwanese, including the captain, five Chinese, six Indonesians and 17 Filipinos.
In 2005, three Taiwanese fishing vessels were seized by pirates and held for six months before the owners each paid a 500,000 US dollar ransom.
In 2007, a Taiwanese trawler was held five months by Somali pirates before the owners paid a 200,000 US dollar ransom. (dpa)