Taoiseach Holds Contacts With AIB
The Taoiseach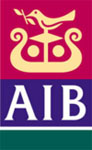 is defending the contact he made with an AIB official to inquire about transactions under investigation by the Mahon Tribunal.
Jim McNamara told the tribunal that Bertie Ahern contacted him this year to ask about particular lodgements being investigated by inquiry, told Jim McNamara to tribunal.
Mr. Ahern was marveling what conclusive evidence the bank had that three specific lodgements made in the 1990s were foreign exchange transactions.
Mr. McNamara accepted that it was a very unusual request from the Taoiseach.
Fine Gael explained the contact as "bizarre" and "peculiar in the extreme", particularly as Mr. Ahern made the contact himself rather than getting his legal team to do so.
A spokesman for Mr. Ahern insisted that he was "perfectly entitled" to speak to Mr. McNamara about his own bank records.
Taoiseach was trying to get details of lodgements that happened 12 or 13 years ago to help him prepare his responses to tribunal questions, he said.