Tata Steel and SAIL sign JV for mining of coal in Jharkhand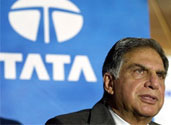 World's sixth largest steelmaker, Tata Steel Ltd has announced that the company has signed a 50:50 joint venture (JV) agreement with state-run Steel Authority of India (SAIL), for coal mining activities in India.
SAIL's chairman S.K. Roongta and Tata Steel's managing director B. Muthuraman signed the agreement.
Under the agreement, the two will incorporate a joint venture company for the mining of coal in the state of Jharkhand.
The company will take up four medium coking coal blocks in Jharkhand with reserves of approximately 600 metric tonnes (mt), an official release said.
On allotment of the blocks, the Joint Venture entity will develop and carry out mining operations for the captive use by SAIL and Tata Steel.
S K Roongta said, "With both SAIL and Tata Steel having distinct strengths in coal mining, this JVC will generate synergy to ensure security of coking coal supplies for both partners."
While, B Muthuraman said, "Both SAIL and Tata Steel have unique strengths and capabilities and we see a strong case to synergies these complementary strengths through this joint venture."
The first project is likely to be conceived in the next 6-8 months and will take 2-3 years towards execution, he added.
At 12:15 pm, the share of Tata steel was quoting at Rs 930 on NSE, up Rs. 4.50 or 0.50%. It has touched an intraday high of Rs 940 and an intraday low of Rs 924.
While, SAIL was quoting at Rs. 272, up by 0.65% as compared with previous close of Rs. 271. It touched an intraday high of Rs. 276 and low of Rs. 272.