Tata Steel to raise Rs 6000 crore by Right Issue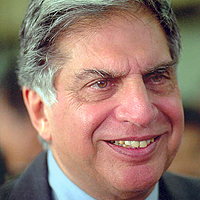 Tata Steel, the biggest private sector steel company in India, said on Monday that the company will issue convertible preference shares to fund its $13 billion acquisition of an Anglo-Dutch steel company Corus. The issue size will be US $ 1.39 billion.
The shares will have a lock-in period. The current shareholders of the company can apply for 9 convertible preference shares for every 10 shares held. Out of the nine shares issued, 6 will be converted into equity shares of Rs10 each on 1st, Sept, 2009 automatically.
Tata Steel was a major loser in today's trading session. The stock lost over five percent and ended the day at Rs 789 on National Stock Exchange.
The company earlier planned to raise 4350 crore through convertible bonds, but raised the target to Rs 6000 crore in July this year.