TCS Has Target Of Rs 1200 – Anil Manghnani
Anil Manghnani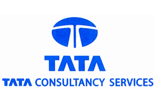 of Modern Shares & Stock Brokers is of the view that Tata Consultancy Services (TCS) has trading target of Rs 1200.
Manghnani said, "A welcome relief in the form of results from TCS. We did talked about last week, we were worried that just the way Infosys just after the results the stock reacted, we didn't want the same effect continue each and every time the results was announced like TCS, Wipro or Satyam. So that's at least one solace from the fact that hasn't happened. The only positive that can come out from the trading sessions of the last 6-7 sessions is at least they haven't broken their recent lows except for Wipro that is broken below Rs 500 yesterday."
He further added, "But at least TCS has held Rs 1,100 and Infosys Rs 1,900. I guess as a trader you keep those as a stop loss and look to if there is any sort of rally on the upside to exit. Trading targets for TCS will be Rs 1,200 and then 1,242. Infosys would be about Rs 2,020-2,048 in that range. I think if there is an upmove definitely exit because I think the way the market is structured today, it is a very momentum based market. People are not looking for laggards or stocks that are beaten down. If one doesn't have too much visibility for the next 3 months till probably September, he/she might have these stocks trading in a range and that's not what the market is."
The stock market is an intense momentum market, which is making new highs. So, the investors should see upper sides to condense positions and stoploss like Rs 1,100 on TCS, about Rs 1,900 on Infosys, Wipro if it breaches Rs 500 once more, the stop loss should be activated from the absolute fact that it is making new lows. The stock that is looking really tough in that pack is Satyam. It is very close to its high, which is astonishing, given the results around the corner. So, there are hordes of anticipations built into that stock.
Tata Consultancy Services (TCS) is one of the leading IT companies in the globe. With personnel of more than 74,000 masters spread across over 50 global delivery centres, it helps organizations stay forward with new technology. Its clients comprise seven of the top ten corps in the Fortune 500 list of the largest corporations in the US.