Thorsten Heins: RIM has to face competition from iPhone, Android handsets
Submitted by Darpana Kutty on Thu, 11/15/2012 - 17:54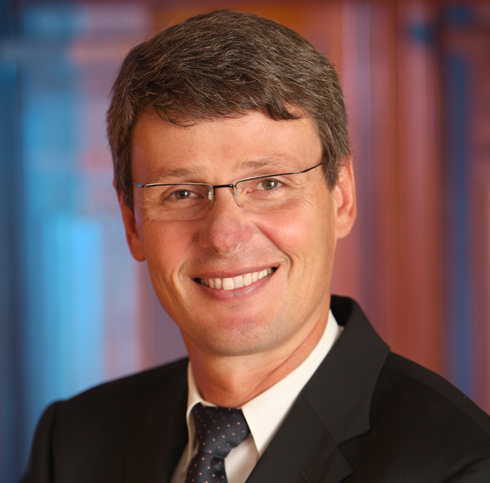 With Research In Motion (RIM)'s latest BlackBerry OS - the BlackBerry 10, or BB10, version - finally scheduled for release in early 2013, and the company steadily losing smartphone market share to Apple's iPhone and the Android-based handsets, the RIM CEO Thorsten Heins said in a recent interview that his company is aware of the fact that it has to face competition from its rivals.
During the course of his interview with The Washington Post, Heins said that RIM is looking to retain the most loyal BlackBerry users, particularly the government employees who are fast dropping the BlackBerry for either the iPhone or the horde of Android-based handsets.
Heins further added that though RIM would definitely want to retain its BlackBerry exclusivity with government agencies, the company still needs to be `realistic' about the pressure which accompanies its exclusive association with the government.
Noting that bring-your-own device trend has delivered a notable blow to RIM, Heins said that the company knows that its BlackBerry devices should be appealing to businesses as well as consumers, if it has to retain its toehold in the smartphone market.
Expressing the hope that the split design of the forthcoming BB10 OS will help RIM in expanding its user base in the future, Heins said: "Government business is extremely important to us. We want to not just maintain that. We can really win and grow."