Tibetans doubt Chinese re-launch of ''Strike Hard'' campaign in Tibet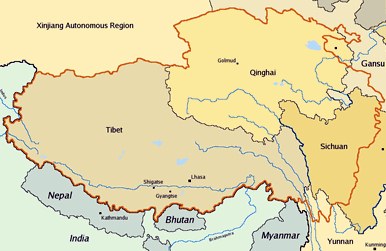 Dharamsala, Jan 30: Officials and ministers of the Central Tibetan Administration (CTA) in-exile in Dharamsala have expressed their apprehensions over the China''s intention to relaunch the ''Strike Hard'' campaign in Tibet.
Talking to reporters here on Thursday, Tibetan Minister- in-exile for the Department of Information and International Relations (DIIR), Kesang Takla said, "The re-launch of the ''Strike Hard'' campaign and intensification of other People''s Republic of China (PRC''s ) hardliner policies will cause much more violations of fundamental rights and freedom of Tibetan people."
"There is heightened sense of fear and intimidation in Lhasa and other regions of Tibet. We are very doubtful of PRC''s intention behind re-launching of these campaigns including patriotic education which will only create atmosphere of further political unrest," Takla added.
"We strictly urge the Tibetans not to engage in violence and to avoid any activities that will risk unnecessary imprisonment, detention and endangering your life. We further urge you to do all you can in preventing any animosity and clashes with the Chinese people," Takla said.
The campaign has taken on a political angle particularly after the March 2008 widespread uprising in Tibet and is being used as a tool to eliminate any political dissents. (ANI)