TVS Motors launches '90-cc Scoty Sreak' at Rs 36,480
Submitted by Keshav Seth on Wed, 03/11/2009 - 03:58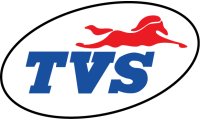 TVS Motors, the third largest two-wheeler manufacturer in India, has finally rolled out its new stylish and futuristic 'Scotty Streak' in the domestic market. The company's latest scooterette targets girls in 16 to 20 age group.
The newly introduced 90 cc Scotty Streak, comes with sharp head lamps, LED tail-lamps, broad anti-skid tyres, and external fuel fill at the rear.
The company claims that bike is fitted with LiTech engine, which makes it lighter than comparative models of other manufacturers.
In addition, the four-stroke vehicle also comprises aluminum shock absorbers for stress-free ride even on bad roads.
On side of value addition, the company has installed a mobile charger outlet for cellphone charging and a lockable front glove box to store handy items.
The company has fixed price tag of Rs 36,480 for Scotty Streak and has selected Sania Mizra as its brand ambassador.
Presently, TVS Motors, which is known for wide range of scooters aimed at women along with Pep, Teenz and Teenz Electric, enjoying a 24 per cent market share among scooters in India.