UK, Australia gives clean chit to Ranbaxy's Paonta Sahib Plant
Submitted by Malini Ranade on Tue, 03/24/2009 - 05:57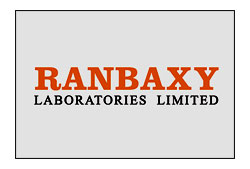 The country's largest pharmaceutical company, Ranbaxy Laboratories Ltd has managed to get Good Manufacturing Practice (GMP) certificates from the concerned departments in the UK and Australia for its Paonta Sahib plant.
The authorities from both countries investigated the utility as per respective principles and guidelines of GMP in 2006 and finally gave nod to drug manufacturing after re-examining the plant in 2008.
The drug maker said in a statement to the exchange, "Medicines and Healthcare products Regulatory Agency (MHRA) of the UK and the Therapeutic Goods Administration (TGA), Department of Health and Ageing of the Australian Government have issued Good Manufacturing Practice (GMP) certificates for the company's manufacturing site at Paonta Sahib, following a joint audit conducted in October 2008."
The decision has paved a way for the sales of company's products in the UK and Australian markets.
It should be recalled that Paonta Sahib Facility of the company was blacklisted by the US Food and Drug Administration (FDA) earlier this year blaming malpractices adopted during the drug manufacturing process.
The Indian drug maker, having customers in 125 countries, has ground operations in 49 countries and 11 manufacturing units at different locations across the world.
Technology Sector