US Vice President Biden heading to Chile, Costa Rica
Submitted by Sahil Nagpal on Sat, 03/14/2009 - 01:59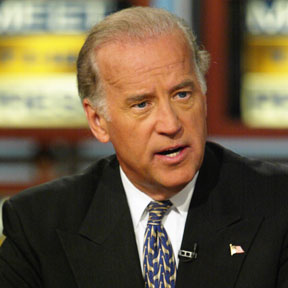 Washington - US Vice President Joe Biden will travel to Chile and Costa Rica later this month for talks with Latin American leaders ahead of April's summit in Trinidad and Tobago, the White House announced Friday.
Biden will attend a governance conference in Chile that will be attended by several Latin American leaders during the March 27-30 trip, before heading to Costa Rica.
The worldwide economic crisis and US-hemispheric relations are likely to top the agenda. Costa Rican President Oscar Arias has invited other Central American leaders to join the meeting in San Jose.
Also, the US State Department said Friday that Secretary of State Hillary Rodham Clinton will be travelling to Mexico March 25-26 for talks on bilateral issues and cooperating in the fight against drugs.
Clinton's trip comes as Mexican authorities combat a rising tide of drug related violence near the US border, prompting Washington to warn Americans to exercise caution when visiting Mexico. Many US universities have added their warnings to students who flock en masse to Mexico during upcoming spring breaks. (dpa)