Wockhardt IPO Opens Today!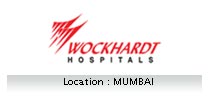 Mumbai: The Mumbai-based hospital-major, Wockhardt Hospitals' initial public offering (IPO) will open for subscription today. The issue that had been cut in size did not open for subscription as scheduled on Thursday after the stock exchanges asked for a letter from the capital markets regulator before giving the nod.
SEBI's approval was pending because the company had issued a statement late in the evening on January 30, revising the price band.
Consequently, Wockhardt has become the first company to revise its issue size and price band post the recent plunge in equity markets.
Habil Khorakiwala, Wockhardt's chairman, said, "Bankers took the decision to change the price band of the IPO because of the current market dynamics. We are now waiting for SEBI's approval before proceeding with the IPO. Bankers should receive the letter soon. We had informed Sebi about the change in price band and received a verbal confirmation before issuing the release on Wednesday, but the stock exchange wants a written letter from SEBI."
The letter was issued by the SEBI late in the evening on Thursday.
The news that issue would open for subscription on February 1 and would close on February 5 was confirmed by Merchant banking sources late Thursday evening. Wockhardt can now raise a maximum of up to $160 million, around 17% less than its target on January 22. The company had cut its offer price band to Rs 225-260 from Rs 280-310 before the opening of the offer on Thursday.