Young people should be aware of threats to their privacy, ICO
Submitted by Amanda Lysak on Thu, 09/01/2011 - 19:01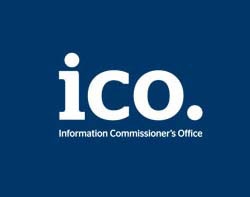 UK's Information Commissioner's Office (ICO) has said that young people in the country must be made aware of the threats to their privacy and how to protect themselves.
Launching a new project, the ICO also outlined the need to educate young people about the practical and legal safeguards that are in place to help them. The new research project aims to show the need for information rights issues to be included in education in schools.
The research will also look in ways to encourage young users to exploit the increasing availability of public information for their gains. The ICO already has a "youth area" on its website. The authority has also released a data protection DVD for secondary schools, established a presence on online community games web site Habbo Hotel, and launched an annual student brand ambassador campaign. The research shows that more efforts are required to educate young users about their information rights.
The ICO's Head of Strategic Liason Jonathan Bamford said that young people know about data privacy, especially in the today's situation of increasing risks of breaches.
"The Freedom of Information Act is an important tool in holding decision makers to account. By being aware of their rights to access information, young people will feel empowered to ask important questions about the things that matter to them," he said.