BEE in hopes of LED lighting on streets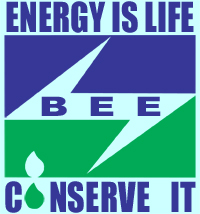 The Bureau of Energy Efficiency (BEE) will be setting up standards for power-saving LED lamps, a step towards global conservation of energy.
This move will reduce the intake of energy by street lights to half in the next six months, an official said.
According to Dr Sandeep Garg, BEE energy economist stated that BEE-recommended LED lights requires only 115 watts, whereas the presently used sodium vapor street lamps take in 400-500 watts, therefore replacement is the ideal solution.
He further added that it will set standards for the urban local bodies to opt for light-emitting LED lamps rather than taking SVLs, as claimed by Dr. Garg, to PTI.
Dr. Garg further stated: "As part of the Municipal Demand Side Management initiative, we at BEE are in the process of preparing standards for LED street lights in coordination with the Bureau of Indian Standards."