Minister: Myanmar assures repatriation of Rohingya from Bangladesh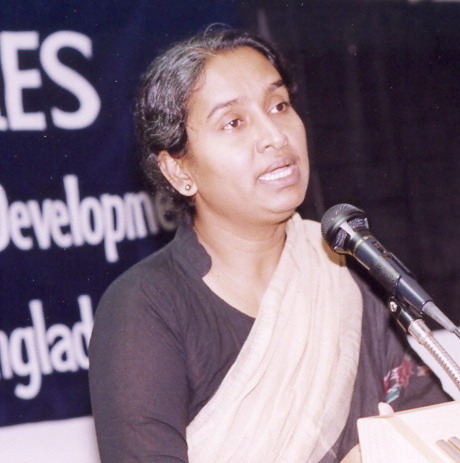 Dhaka  - Bangladeshi Foreign Minister Dipu Moni said Friday that leaders of the military-run Myanmar administration had agreed to a repatriation of Rohingya refugees, several thousands of whom had been living for years in Bangladeshi camps.
"The leaders of the Myanmar administration admitted that the Rohingyas are Myanmar nationals and agreed to take them back home," she told a press conference on her return from abroad after visiting a number of countries, including neighbouring Myanmar.
Dhaka will send a list of the refugees, to be prepared in consultation with the United Nations High Commission for Refugees, shortly to Yangon seeking their repatriation.
The process for repatriation of the refugees has remained stalled for nearly five years.
By official statistics, some 22,000 Rohingyas, a minority Muslim group of Myanmar's northern Rakhane state, are awaiting repatriation.
But media reports said that more than 200,000 Rohingya refugees, most of whom have already adopted with Bangladesh's society, are staying in south-eastern Cox's Bazar district.
Myanmar authorities in December last year denied Rohingyas as their citizens rather tried to brand them as Bangladeshi citizens.
During her maiden visit to Myanmar between May 16 and May 17, Dipu Moni requested Myanmar Home Minister Major-General Maung Oo, to take back their citizens. The general assured her of the repatriation, while asking for a list of its citizens.
It has been reported that hundreds of Rohingya have fled to Bangladesh as the military junta in Myanmar cracked down on minority ethnic groups to divert international focus on its domestic affairs.(dpa)