New Four-In-One Pill Will Halve Strokes And Related Deaths
The most awaited drug, a polypill is ready for human trials. This polypill named as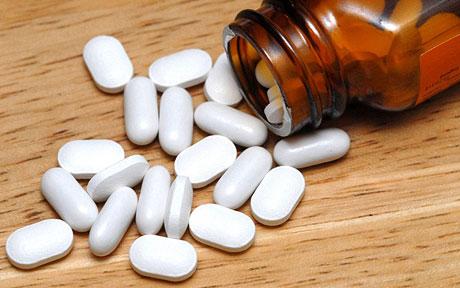 the Red Heart pill, is a combination of four effective medicines. The human trials for this pill will start this week. Researchers who made the pollypill believe that this drug has potential to half strokes and heart attack related deaths. The aid for the polypill reaserch were provided by the Wellcome Trust and the British Heart Foundation. The four drugs combined in this pill are aspirn, statin to lower cholesterol, an ACE inhibitor and a thiazide to counter high blood pressure. This drug is currently manufactured by the Indian generic drug company - Dr Reddy's. 
Initially a 12-week pilot trial involving 700 people from six countries will be conducted. If the initial trial is successful then another trail involving 5000-7000 people will be conducted next year. If this pill will clear all human tials then it will be launched in market. This whole procedure will at least take one to two years. Researchers of this pill are unable to get support of pharmaceutical giants. The main reason behind this is the cost-effective nature of this pill. This pill could cost as little as 54p a month. Presently there are no takers for this pill as it has no scope of large profits.
This pill will be specially prescribed to people who are above 55 years of age typical, overweight and smoke. The pill will be a blessing for people who find it difficult to swallow many pills in one day. Moreover this pill will be a great boon to people who can't afford costly medicine. Researchers believe that this pill will be a hit in developing as well as under-developed countries.
Professor Simon Thom, from the international centre of circulatory health at Imperial College London, where the UK arm of the trial is taking place, said the polypill could be sold over the counter at pharmacies in the developing world. 
Anthony Rodgers, co-director of the clinical trials unit at the University of Auckland, leader of the project, said: "The chances of mainstream pharmaceutical industry taking this on are slim." He added that it was quite difficult to arrange funding for the research, leave aside any future marketing plans.