RIL may acquire stake in Hathway Cables, Den Networks
Submitted by Gaurav Mehra on Mon, 01/16/2012 - 23:04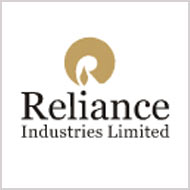 According to some reports, Reliance Industries Ltd is planning to pick up stake in cable operators Hathway Cables and Den Networks.
RIL has expressed interest in purchasing a minimum of 26 percent stake in the operators. A company spokesperson has indicated that the company was in talks with various cable operators for creating partnerships and entering into content deals.
The purchase of stakes will allow RIL to reach consumer homes for its fourth-generation broadband services. According to a Business Standard report citing two sources, the company ahs approached Den Networks, Digicable Networks, Hathway Cable and Datacom, IndusInd Media and Communications Ltd and other multi-system operators for agreements.
The company spokesman did not announce more details about the plans to enter into partnerships with the cable operators in the country. Reliance had earlier said that it would invest in media group TV18's two main companies and enter the media sector.
Mukesh Ambani was in talks with the company to pick up a stake in Network18 Group firms; the Network18 Media and Investments (NMIL) and TV18 Broadcast. NMIL and TV18 Broadcast have a combined market capitalization of Rs 1,600 crore.
The group owns Viacom18, which runs popular TV channels like COLORS, MTV, Nickelodeon and Vh1 as well as a processing facility called, Studio18. The group also runs an Internet and mobile division called Web18 Software Services Ltd that operates Moneycontrol. com and e-commerce site HomeShop18. com. The vast group also has presence in news segment on the TV and runs channels including, CNBC TV18, CNBC AWAAZ, CNN-IBN, IBN 7 and IBN-Lokmat.
Reliance Industries also agreed to buy Infotel Broadband for about 48 billion rupees and acquired about a 95% stake. The company is expanding its presence in the sector before its launch of affordable 4G service in the country.
Technology Sector