44-year-old stripper sues club for age discrimination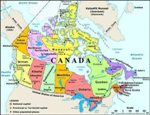 Toronto, November 19 : A 44-year-old stripper has filed charges against a Mississauga strip club claiming she was sacked because of her age.
Kimberlee Ouwroulis, who had been a waitress before she began stripping at the age of 40, launched her complaint to the Human Rights Tribunal of Ontario against the club 'New Locomotion', reports the National Post.
Kimberlee revealed that when she asked her then manager the reason for being fired, he offered to provide her solace by saying 'another older girl had been fired the same day'.
The exotic dancer further insisted upon the different choices preferred by different people.
She added: "Every customer should have a choice – mature dancers, younger dancers, blond, brunette, black, white etc." (ANI)