Asian Development Bank triples capital base amid global crisis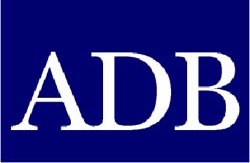 Manila  - The Asian Development Bank (ADB) said Thursday it was tripling its capital base to 165 billion dollars to allow it to respond to the global economic crisis.
The Manila-based ADB said its Board of Governors approved the increase from the current capital base of 55 billion dollars days before an annual meeting in Bali, Indonesia starting on Saturday.
The bank said the increase would enable it to boost support for countries affected by the global downturn and provide an additional 10 billions dollars over the next few years for crisis-related assistance.
"We must do all we can to prevent the reversal of hard won gains for our region in social and economic development, and in poverty reduction," ADB President Haruhiko Kuroda said.
The ADB has warned that the crisis will keep more than 60 million people in developing Asia trapped in absolute poverty this year, and nearly 100 million more in 2010.
The bank said it would also use the additional capital to pursue longer-term development priorities in the region, noting that the region's funding needs were huge even before the crisis.
"ADB's developing member countries face an estimated resource gap of 53 billion dollars a year for meeting the Millennium Development Goals," it said. (dpa)