Briatore stressed that Formula 1 is trying "to survive"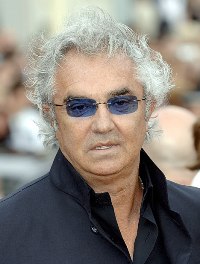 Portimao, Portugal  - Formula 1 is going through an unprecedented crisis and is fighting "to survive," in the eyes of key player Flavio Briatore, managing director of the Renault team.
"This is a crucial moment for Formula 1," Briatore warned Monday in the Portimao circuit in southern Portugal.
Following the first day of joint tests, he stressed he wants "to secure the chance to survive the crisis and improve business" in the main category of world motorsport.
"I will do everything I can," Briatore said.
As a result of the ongoing financial crisis, the international federation FIA imposed changes in the rules that are set to bring about average savings of 30 per cent for teams in the 2009 season.
"We never went through a time like this in Formula 1," he noted.
The man who got rich by opening up hundreds of Benetton stores in the United States compared Formula 1 to "any other business."
"It is like selling T-shirts. With no profits there is no business, with no show there is no business."
The Italian businessman hinted that Honda, who left Formula 1 this year, did some things wrong.
He further criticized excessive spending in other sectors, and he spoke in favour of adopting wage a cap for football players, for example.
"I say this for the good of sport," Briatore said. dpa