Bulgarian prices stagnate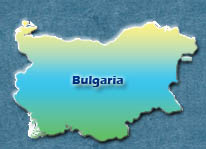 Sofia - Bulgarian retail prices went up by 0.1 per cent in February, or by 0.8 per cent since the start of 2008, the National Statistical Institute said Friday.
The inflation rate was 6 per cent year-on-year. Bulgaria projected a 6.7 per cent inflation rate for the 2009 budget, after posting a higher-than-planned 12.3 per cent rate last year.
The Balkan country has been a member of the European Union since 2007. (dpa)