Czech coach, six players fired over Slovak qualifier, party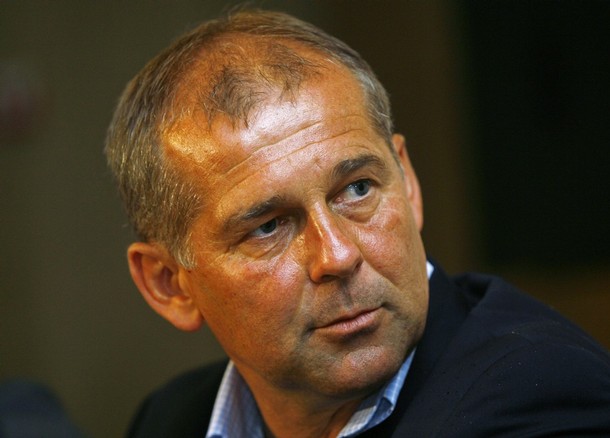 Prague - Coach Petr Rada was sacked and six players banned on Wednesday by the Czech Republic football association, a week after the team lost a key World Cup qualifier to Slovakia.
The association fired Rada, 50, over disappointing results during team's World Cup qualifying campaign, with last week's 2-1 home defeat against Slovakia the final nail in the coffin.
The players were banned for disciplinary reasons over a restaurant visit after the lost game on April 1 which was slammed by the country's tabloids and football officials.
They are captain and Atletico Madrid defender Tomas Ujfalusi, Galatasaray Istanbul striker Milan Baros, Eintracht Frankfurt forward Martin Fenin, West Ham United defender Radoslav Kovac, Reading midfielder Marek Matejovsky and Sochaux attacker Vaclav Sverkos.
Ujfalusi, however, already said on Tuesday that he decided to retire from international football because of the criticism. Local reports said that AC Milan's defender Marek Jankulovski was also considering the move.
"It will weaken the team," sports journalist Stepan Filipek told German News Agency dpa. "Three of four frequently-playing strikers are among the sacked. But, considering their attitude, it was the only possible solution."
Czech fans have long criticized the team, which includes a number of Czech star players employed abroad, for lack of discipline and commitment.
Rada was forced to resign eight games into the job he took last summer from Karel Bruckner. After unconvincing results under his leadership, the Czech team is unlikely to qualify for the 2010 World Cup in South Africa.
The Czechs currently rank fourth in their qualifying group, five points behind leaders Northern Ireland. Only the group winner qualifies directly for the World Cup. (dpa)