Edserv Softsystems IPO stands alone in tough times; subscribed 1.30 times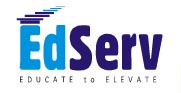 The initial public offer (IPO) of Chennai-based Edserv Softsystems of Rs 20 crore managed to sail through even while the Rs 44-crore IPO of Gemini Engi-Fab has been pulled off last week due to lack of investor confidence.
According to data revealed by National Stock Exchange, the IPO of EdServ Softsystems has received 51,49,000 bids as against issue size of 39,73,908 shares and got subscribed 1.30 times.
The price band for the issue was fixed between Rs 55 and Rs 60.
Incorporated in 2001, Edserv provides integrated learning and placement solutions, customized software solutions and placement consulting to clients in the field of IT and non-IT verticals. The Company has three business units, viz. ELMAQ (IT Training), Edserv (HEADS) and Lambent (Software Development).
The company intends to use funds for the expansion of current business operations.
According to company officials, the proceeds of the issue would be utilized mainly for establishing the HEAL Lab to develop, test, install, connect and implement the D2J  (Degree to Job) content across all HEADS Offices.
SP tulsian, a well-known analyst said, "This issue is pure momentum and worthless, not even worth subscribing at Rs.10 per share. Maybe, initial speculative momentum play can take share price to a level but would get settled in single digit."
The equity shares of the Company would be listed on Bombay Stock Exchange (BSE) and National Stock Exchange (NSE).