Electrification of Barauni-Katihar-Guwahati railway section at Rs. 506 crore
Submitted by Mohit Joshi on Thu, 02/07/2008 - 21:30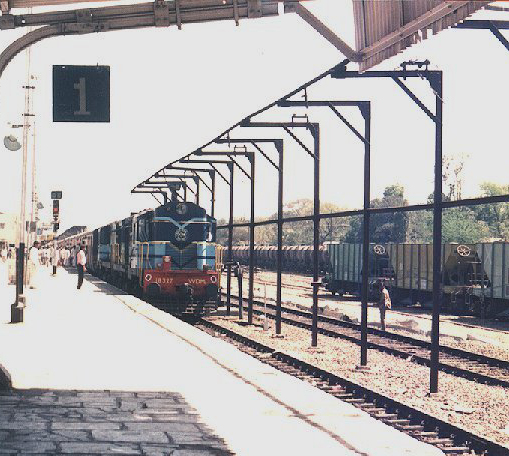 New Delhi, Feb 7 : The Cabinet Committee on Economic Affairs (CCEA) today gave its approval for electrification of Barauni-Katihar-Guwahati section of East Central and Northeast Frontier Railways at Rs. 505.68 crore.
Electrification of Barauni-Katihar-Guwahati will facilitate running long distance freight and passenger trains, including Rajdhani and Garib Rath Express towards North East end-to-end on electric traction.
Electrification will contribute to the flexibility by way of continuity of traction and economic operation.
Electrification will also cater to the anticipated increase in passenger and freight traffic by 2012 and will also offset requirement of imported crude and diesel, in addition to environmental benefits that accrue.
The project is likely to be completed by 2011-12. (ANI)