Gas recipient countries debate security of energy deliveries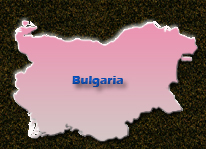 Sofia - Natural gas importing countries in Europe, meeting on Friday in the Bulgarian capital Sofia, called for greater energy "security" in reaction to the Russian gas crisis four months ago.
Energy security does not stop at national borders, nor does it stopat the European Union border, said EU Commission President Jose Manuel Barroso at the start of the two-day summit.
Barroso spoke of a need for "security and solidarity" in order to prevent crises such as that of the winter of 2008/2009 when financial disputes between gas producer Russia with Ukraine led to the halt of much needed energy.
"A crisis such as the gas delivery stop must not happen again," Barroso said.
The summit is being attended by presidents or high-ranking representatives from 30 countries in Europe, the Middle East, the Black Sea region, and the Caucasus as well as the United States, most of whom import natural gas or have pipelines passing through their territory.
The goal of the summit is to find ways to secure deliveries of gas to Europe. Host country Bulgaria was hard hit by the gas crisis in January, as it is completely dependent on Russian natural gas.
Barroso expressed the hope that there would be a clause guaranteeing stable deliveries of energy in a new agreement between the EU and Russia.
He added that the EU was also encouraging Ukraine to take part in efforts for increased energy security.
Russian Prime Minister Vladimir Putin cancelled his appearance at the summit at the last moment, due to a row with Bulgaria over the South Stream pipeline, and sent Energy Minister Sergei Shmatko in his state.
According to media reports, Bulgaria has refused to allow Russia to use its national pipeline for the "South Stream" project. (dpa)