German investor confidence tipped to rise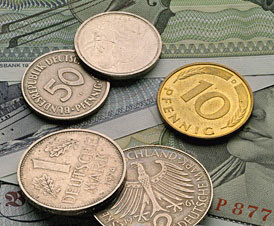 Berlin  - German investor confidence reported its sixth consecutive monthly rise in April, a key indicator to be released Tuesday is forecast to show, amid hopes for Europe's biggest economy and more positive news out of the crisis-hit world financial sector.
Analysts predict the Mannheim-based Centre for European Economic Research (ZEW) will say its index measuring the mood among analysts and institutional investors edged up to 2 points this month compared to minus 3.5 points in March.
Also expected to help boost the mood among analysts are forecasts that the European Central Bank will press on with its rate-cutting cycle next month.
The predicted April increase comes despite a steady stream of bleak economic data with German exports, industrial production and factory orders falling sharply as the global recession has tightened its grip on the nation's economy.
The buildup to the latest ZEW survey has been accompanied by the release of better-than-forecast results from the US banking sector, which have raised hopes that the global financial industry might be now putting the crisis behind it.
At the same time, signs of optimism about the economic outlook has been emerging from two of the world's powerhouse economies - US and China.
While warning that the US economy was still facing tough times, US President Barack Obama last week said he saw "glimmers of hope" in the economic outlook for the world's biggest economy.
Based on a survey of about 300 analysts, the ZEW indicator often sets the scene for other major European economic sentiment surveys released later in the month, including Germany's closely watched Ifo business confidence survey.
Indeed, the latest Ifo business confidence survey, to be released on Friday, is also predicted to show the mood in the nation's boardrooms improving in April.
In particular, this is expected to be on the back of forecasts that the economic impact of the massive stimulus packages announced by governments around the world along with hefty interest rate cuts by leading central banks should start to be felt by the end of the year. (dpa)