German Jewish council welcomes boycott of UN racism meeting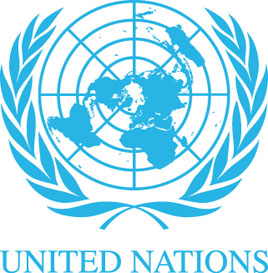 Berlin - The German Central Council of Jews welcomed on Monday Germany's boycott of a United Nations conference on racism.
The Vice President of the Central Council of Jews, Dieter Graumann, said Germany's decision was a "courageous step".
At the same time, German Human Rights commissioner Guenter Nooke defended the German boycott.
"The federal government has sent a signal that we are not prepared to go along with everything," Nooke told the German Press Agency dpa, adding that there was a danger the conference would be "instrumentalised to pillory one country, which is Israel."
On Sunday evening, Foreign Minister Frank-Walter Steinmeier had announced that Germany would not take part in the Geneva conference, opened Monday by UN Secretary General Ban Ki-moon.
This is the first time Germany has been absent from a UN conference since East and West Germany were jointly admitted to the organisation in 1973.
Steinmeier said Sunday's decision was taken out of concern that the event would be "misused as a platform for ulterior interests," as happened at a 2001 UN anti-racism meeting in Durban, South Africa.
At the time, Israel was singled out for criticism over its occupation of Palestinian territories.
The German Forign Minister said the decision to join the boycott followed a conference by telephone with other European Union (EU) foreign ministers.
Italy and the Netherlands had earlier said they would stay away, along with the United States, Canada and Israel. Both France and Britain are attending.
Nooke said it was unfortunate that Germany had not been able to convince other EU countries to boycott the conference. "It would have been better if the decision had fallen earlier and more EU countries could have joined the German position," the human rights envoy said.
Graumann also criticised the European Union's lack of coordinated action. "The fact that Europe is showing itself to be so discordant is a disgrace," he told the online version of daily Handelsblatt.
"A common European foreign policy is clearly still a pure illusion," the Central Council of Jews' representative added.
Iranian President Mahmoud Ahmadinejad is a key speaker at the conference, known as Durban II, which aims to evaluate the progress since the 2001 UN World Conference against Racism, Racial Discrimination, Xenophobia and Related Intolerance (WCAR). (dpa)