Higher oil and freight prices lift conglomerate AP Moller-Maersk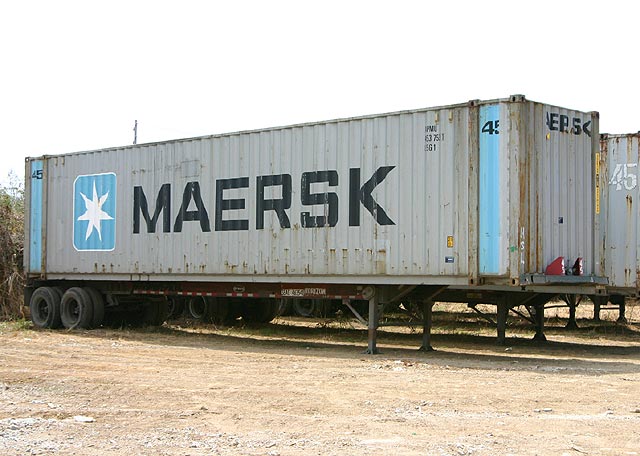 Copenhagen - Danish shipping and oil concern AP Moller- Maersk said Wednesday higher oil and freight prices helped lift its nine-month profit and sales.
Turnover for the nine-month period January to September increased 28 per cent to 47.1 billion dollars while net profit was up 39 per cent year-on-year to 3.6 billion dollars, the group said.
Chief executive Nils S Andersen said management was "satisfied with the group's operating performance" but gearing up to "compete in the tough market environment" expected in 2009.
Third-quarter results were impacted by the financial turmoil that resulted in lower results from Danske Bank, also part of the conglomerate, and a higher US dollar rate.
The group that operates Maersk Line, the world's biggest container shipper, said that the recent drop in crude oil prices did not offset fuel prices for the group's fleet.
Ship transports increased 5 per cent during the nine-month period, while freight rates were 11 per cent higher. However, Maersk Line reported a loss of 64 million dollars. For the corresponding business period 2007 the loss was 202 million dollars.
AP Moller-Maersk Group operations include sea transport, offshore oil and gas activities and retail and shipyard operations.
Year-on-year the oil price was 65 per cent higher. Production in older oil fields in the Danish section of the North Sea, Britain and Algeria however fell.
In the third-quarter of 2008, the oil price fell 33 per cent from 140 to 94 dollars per barrel and was still falling, the group said.
The global economy and impacts on freight volumes and oil prices created uncertainty, the group said.
For 2008, the group expected profits and turnover to be slightly lower than forecast at the end of August. The profit was estimated at 4.0-4.3 billion dollars compared to the earlier estimate of 4.0-4.6 billion dollars. (dpa)