Himachal Pradesh gears up for Christmas celebrations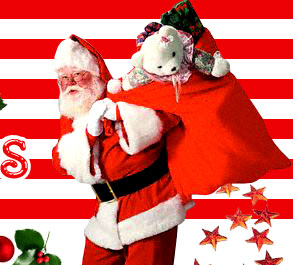 Shimla, Dec. 23 : Christmas festivities have brought a refreshing enthusiasm to the local industry of Himachal Pradesh that had been facing a dull time for a while at many places.
Tourists in the hill resorts of Shimla and Manali that received a heavy snowfall this year, are awaiting the advent of Christmas with high hopes of celebrating it with loved ones amidst fun, frolic and more snow.
The travel, tourism and hotel industry of Shimla is anticipating the Christmas celebrations and the not so far away New Year celebrations to make up for the slump in tourism business.
Having been affected for clientele since the Mumbai terror attack and also due to global financial slowdown, the local businessmen are offering special discounts to the visitors.
"A large number of tourists come to this place every year on the occasion of Christmas and New year. But this year after the recent terror attacks on Mumbai, very few have turned up till now. But we expect this number to increase in the coming days," said Naren Shah, a travel agent.
The tourism sector of Manali appears to have survived global recession, as the fresh snowfall has drawn the tourists back to the tourist places here.
Every year more than 10 million tourists from all over the world visit Himachal Pradesh, 60 per cent of whom come to Manali only.
"Recently, Manali received its first snowfall which increased the occupancy of the hotel rooms. We hope Christmas and New Year season would turn out to be fruitful for us." said Vimpy Bakshi, a hotelier.
"It feels good to be here, especially in this place. Till now I have enjoyed a lot. Although we have no plans as such for Christmas and New Year but one thing that we will do for sure is partying," said Vikas, a tourist. (ANI)