Icon of Toronto architecture transformed by Frank Gehry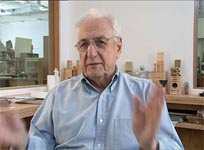 Toronto  - His best-known works read like a list of world landmarks - the Guggenheim Museum in Bilbao, Spain; the Walt Disney Concert Hall in downtown Los Angeles; the Dancing House in Prague.
Finally, Frank Gehry came home to his native Canada - and even to his old neighbourhood - with the opening of the Art Gallery of Ontario, a long-time Victorian landmark on Toronto's cityscape, which has been transformed and expanded under the architect's imaginative hand.
The 223-million-dollar project opened its doors to the public on Friday, with three days of free admission to the changed surroundings that now house 4,300 works of art in 110 light-filled galleries.
"The new AGO is an extraordinary home for extraordinary art," said A Charles Baillie, AGO board president, in a statement. "The AGO's newly expanded collection and Frank Gehry's innovative design for his Canadian building will inspire and celebrate the creativity within every visitor."
Gehry, who was born in Toronto, has added a shimmering blue, titanium-covered five-storey modern exhibit tower to the building, and bound the old to the new with a large spiral staircase that echoes the curves of each building. The steps whimsically narrow and widen at places, so that pedestrians must brush by close to each other on the stairs at some points.
"This is a place where one might meet one's future wife," Gehry once said.
The front is held together by a 200-metre fantasy-inspired glass facade. Wood, glass and natural light set the atmosphere.
"I wanted to make something that reflects Toronto and embraces the neighbourhood," Gehry said at the opening. "I am proud of it and I believe Toronto will share that feeling."
Gehry, the son of poor Jewish immigrants from Eastern Europe, lived near the museum during his youth. His grandmother used to buy carp from the local shops to make "gefilte fish" for the Sabbath, he recalled. Gehry celebrated his bar mitzvah, played in the park next door and visited the museum and its artwork for the first time at age 8.
In an interview with Deutsche Presse-Agentur dpa, Gehry recalled how his grandmother used to go to a little wood shop at a corner nearby the museum to get wood scraps, than sit with him on the floor "to make houses and cities and stuff."
"I don't know why she did that - I just know it became kind of the thing in my life," he said.
The mammoth project was made possible by a donation from the late Canadian media mogul Ken Thomson, whose wealth was estimated at 20 billion dollars when he died. He also gave his huge private art collection to the museum, and another 70 million dollars to curate it. Only 63 million dollars came from public money.
The museum's collection includes The Massacre of the Innocent by Peter Paul Reubens, a piece long given up as lost and purchased by Thomson in 2002 for 50 million pounds (75 million dollars). (dpa)