IT industry hails BJP's tech vision
Submitted by Manpreet Dhillon on Wed, 03/18/2009 - 05:10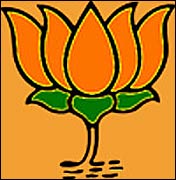 Indian IT firms termed BJP's tech vision as a good opportunity for IT firms, facing the heat of global slowdown and tight financial conditions.
Bharatiya Janata Party recently announced its IT vision document, after consultation with heads of leading IT firms, in which the party committed to create 12 million IT-enabled jobs for rural Indian segment by increasing the use of technology in different economic domains.
The party announced to offer laptops to 10 million students at Rs 10,000 besides giving immediate approval to Voice over Internet Protocol (VoIP), aimed to lower the long distance calls.
Executive director of MAIT, Vinnie Mehta, said, "We are glad that somebody has defined their IT agenda very clearly. It's more gladdening to see that they have touched on the hardware sector, which has untapped potential to create lot more job opportunities."
Nasscom Chairman, Ganesh Natarajan also hailed IT policy and said that it would help to mitigate the impact of slowdown in the IT industry, the worst hit sector due to global financial crisis.
Mohandas Pai, Head of Administration and HR, Infosys Technologies, said,"A great degree of these are achievable, provided they implement this in the first year of the new government, if they come to power."
Technology Sector