Long Term Buy Call – Nestle India Limited at current levels
Submitted by Abhishek Jain on Sat, 04/11/2009 - 20:24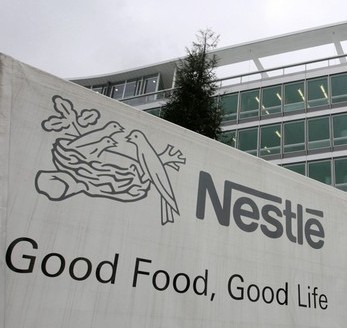 Incorporated in 1959 as Food Specialties, Nestle India Limited was promoted by Nestle Alimentana, Switzerland. Its first unit at Moga (Punjab) started in 1962 for manufacturing milk products, infant milk food and weaning cereals, culinary products and beverages. The second factory at Choladi, Tamilnadu to produce beverages (tea) was set up in 1967. To part finance this project company went public in the year 1968. The third plant at Nanjangud, Karnataka, set up in 1989, manufactures instant coffee and health beverages. Company entered the chocolate business introducing Nestle Premium chocolate in 1990. Later in 1991, company entered into a joint venture floated by the parent in collaboration with the BM Khaitan group to set up facilities to manufacture a range of soya based products. Company's products are sold under brand names such as Milkmaid, Everyday, Cerelac, Nescafe, Maggi, Lactogen, Eclairs, etc. It launched the world famous Kitkat chocolates in 1995. Company forayed into the ultra heat-treated liquid milk market in 2000. In 2001, it launched Nestle Pure Life bottled water. Company's initiatives to introduce smaller pack sizes at lower price points were well expected by consumers.
To capture the market in coastal areas, the company launched Maggi cubes in prawn flavour to cater to consumers' tastes. In the area of chocolate and confectionery, Nestle Munch, a crisp wafer biscuit with chocolayer, was rolled out nationally. In the milk and cereal category, Everyday Dairy Whitener showed satisfactory growth while Nestle Growing Up Milk, launched in 1999, was launched nationally. The company also forayed into the chilled dairy business with the launch of Nestle "dahi" in select cities of the north. The company ventured into beverage section by launching new blend of coffee powder, vanilla and mocha. The company also made its foray into the iced tea segment. Nestle Pure Life bottled water was launched in early 2001. Nestle Bar-One was re-launched after renovating it to make it smoother, creamier and better meet consumer needs. With seven factories and a large number of co-packers, Nestlé India is a vibrant Company that provides consumers in India with products of global standards and is committed to long-term sustainable growth and shareholder satisfaction. Products & services- Company is one of the top players in the processed food & beverages industry and the largest producer of instant coffee in India. Company has a large list of successful brands.
KitKat and Polo is the name in its successful international as well as Indian brands. Company has launched its first product in the hard-boiled sugar confectionery market, Allen's Splash. Company leads the list of the country's top coffee exporters. Nestle has set up a well-structured distribution network across the country. Company has also set up a special cold chain for product distribution in select retail outlets. Nestle India manufactures products in different categories like: "Milk Products and Nutrition", "Beverages", "Prepared Dishes and Cooking Aids" and " Chocolate and Confectionery. Nestle India manufactures products of truly International quality under brand names such as milkmaid, everyday, cerelac, lactogen, maggi, nescafe, nescafe sunrise, nestea, milo, kitkat, milky bar, munch, polo, nestle milk, nestle dahi, nestle "fruit n milk" , nestle jeera raita and nestle "fruit n dahi". Company has launched a range of gift packs under the Fox confectionery brand name for the festival seasons. With six factories and a large number of co-packers, Nestle India is a vibrant company that provides consumers in India with products of global standards and is committed to long-term sustainable growth and shareholder satisfaction. In domestic bottled water business it has the product under the brand name "Pure Life". In milk, Company has launched its ultra heat-treated liquid milk, "Nestle Pure Milk". Company bags Tetra Pak's annual dairy and beverage industry award in 2004.
Financials- Jan-Dec-2008 Financial Results (Rs. Millions) Net Sales/Income from Operations 43,351.10 Operating Profit 8,778.40 Net Profit for the period 5,340.80 Cash EPS (in Rs.) 64.97
Valuations- Company's Product portfolio consist Strong brands, which provide steady growth going forward. ROAE & EBIT margin par share is expected to increase continuously in coming years. Company belongs to Food processing sector, which contain tremendous growth outlook ahead. At CMP, Stock trades at attractive valuation of only 17.37 P/E multiple of its FY2010 estimated EPS. We recommend investors to "STRONG BUY" on "Nestle India" for medium to long-term investment horizon.
Technical Analysis and Investment Advisory Services by Mr. Abhishek Jain. For Subscription packages and more information please visit www. stocksidea. com or contact at 91-98260-41144.
Disclaimer: The information and opinions contained in the document have been compiled from sources believed to be reliable. We don't warrant its accuracy, completeness and correctness. Stock market is highly unpredictable & risk involved in investment into the securities.