Moldova's Communists hold solid lead in Parliament vote counts
Submitted by Sahil Nagpal on Mon, 04/06/2009 - 15:35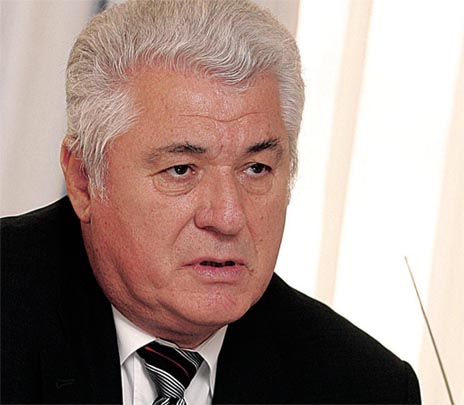 Chisinau  - Moldova's ruling Communist Party was firmly on track Monday to maintain control of Parliament as officials counted ballots from a weekend national election.
The centre-left party headed by President Vladimir Voronin had captured 54.2 per cent of the popular vote with one-quarter of all ballots counted, according to data made public by Moldova's Central Election Commission.
The preliminary official numbers were stronger than exit polls, which had predicted the Communists would receive 45-per-cent nationwide support.
A final ballot count would be possible on Tuesday or Wednesday, commission officials said last week.
The centre-right opposition parties also appeared to be on track to place members in Moldova's 101-seat legislature.
The Liberal Democrat Party by Monday morning was holding second place with about 14 per cent of the vote, followed by the Liberal Party with 13.7 and the Our Ukraine Party with 10 per cent.
Opposition leaders by Monday morning had made no charges of voting fraud but said they "reserved the right" to demonstrate against the election results if the final count appeared flawed.
"We have reserved Chisinau's central square for the next two weeks," said Vladimir Filat, leader of the Liberal Democrats, on a Pro-TV television report.
"We are not professional revolutionaries, but if we obtain evidence of vote-fixing by the ruling party, we will go out on the streets," he said.
A substantial difference between actual numbers produced by ballot counts and support predicted for the Communists by an independent exit poll conducted by the IMAS survey company with European Union and US support was a possible ground for opposition demonstrations, the Infotag news agency reported.
The Sunday vote went off without major difficulties. Neither Communists nor the opposition made charges of voting fraud or substantial election law violations as the polling took place.
Turnout of 59 per cent was on par with previous elections. (dpa)
Technology Sector