More toxic waste seized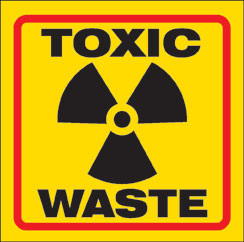 Civic officials raid two godowns in Surat; 17 more quacks arrested
A day after civic official's recovered more than 100 kg of biomedical waste from Unn, they found more toxic waste from two godowns at Rander and Limbayat in the city on Tuesday. A formal complaint was filed against the owners. Besides this, 17 more quacks were nabbed from the city during search operations.
Civic officials raided two separate godowns' at Rander and Limbayat on Tuesday and recovered the hazardous waste. They unearthed six kg of used needles, syringes, IVF sets and used bottles from Noor Mohammad Bareilliwala's garbage godown near Wadivala Dargah in Bhatena. About 25 kg of medical waste was found from a godown located at Sultaniya slums near causeway in Rander. The waste was being recycled for further use, when it was raided by the officials.
The medical waste was seized by civic officials and later an application for registering complaint against the godown owners was filed in the local police station.
SMC medical officer, Hemant Desai, said that the waste seized during the raids will be disposed of at the SMC medial waste disposal site. The search will continue with the help of other government organisations to trace this illegal business of deadly waste in the city. He added that any doctor whose degree is not certified by respective degree board of the state will be considered as quack and action will be initiated against him.
Officials imposed a fine of Rs10,000 on Perfect Diagnostic, a laboratory in Bhatar, for disposing biowaste in open container. On Tuesday, 17 more quacks were nabbed during search operations in the city. While 16 quacks were arrested from Udhna zone, one was nabbed from Rander zone. Civic body registered a case against all quacks at respective police stations, while district administration has sealed their clinics. Till now, 156 bogus doctors have been arrested in Surat district. Meanwhile, after the civic body swung into action, 300 new registrations have been made with Solid Waste Management Cell of SMC.
Rishi Banerji/ DNA-Daily News & Analysis Source: 3D Syndication