Munde says BJP, Shiv Sena will contest 2009 polls together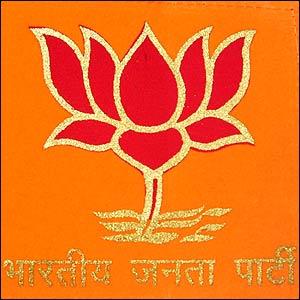 Thane, Feb. 23 : The Bhartiya Janata Party will contest together with Maharashtra ally Shiv Sena in the upcoming Lok Sabha elections, BJP general secretary Gopinath Munde said.
"The alliance between BJP and Sena is of life long one and the Sena supremo Bal Thackeray will never give up the alliance and desert the Hindutva policy," Munde said.
Munde quashed off all the speculations of Shiv Sena straying away from the National Democratic alliance and trying to join hands with the NCP.
Munde said the Sena will never do the mistake of having a poll alliance with the NCP.
Munde also rejected the reports of a speculated meeting between Sharad Pawar and Uddhav Thakeray in Delhi.
"I know Pawar very well, he is capable of floating all kinds of rumours to achieve his goal and he can go to any extent in politics," he said.
Munde said if needed he would personally visit Bal Thackeray''s residence in a bid to convince him about the alliance, and directed Uddhav to not be carried away by Pawar's tactics.
The BJP leader also praised Gujrat Chief Minister Narendra Modi for providing good leadership to the party.
"After Pramod Mahajan we have a great leader in the form of Narendra Modi and the Modi factor will be helpful to us in the coming elections," he said. (ANI)