Pak Govt. laxity keeps 250-truckload chillies lying in Amritsar for over 24 days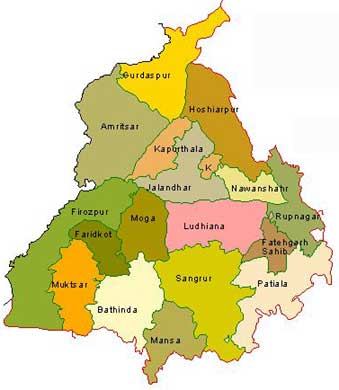 Amritsar April 27: The Pakistan Government's laxity has kept around two hundred fifty truckloads of red chillies, for which orders were placed by that country's importers, lying at Amritsar for over 24 days.
The trucks, which have arrived here from far way places, are standing here as Pakistan fails to provide railway rakes to take the consignments.
The stranded trucks are not only bringing losses for exporters, but also causing problems for truck owners. The truck owners and traders have urged the government to intervene in to the issue at the earliest.
The truckers, who have brought chillies from Orisa, Andhra Pardesh, Maharashtra, Haryana and Rajasthan, says that unavailability of adequate number of railways rakes from Pakistan has forced them to wait.
They added that they were having a tough time as they have no money to buy their daily needs
Nirmal Singh, a truck driver and owner, said: "We are not responsible for arranging the rakes. It is the authorities that has to arrange that and the drivers of each truck need nearly 2,500 rupees for the daily needs which is another burden."
The trucker owners complain that they have to pay around 30,000 rupees instalment to bank, but this problem has added to their woes.
Sakatar Singh, a truck owner who has loaded the chilly from Guntoor, said that each truck was carrying nearly 400-gunny bag of red chilli worth 2,000 rupees for each gunny bag.
Gunbir Singh, vice chairman CII told ANI: "I categorically say that about one rake a day is being provided if it is all provided by the railway here as the requirement is about five rakes a day"
It is pertinent to mention that to get away with the trade barriers and difficulties faced by traders in both countries, India and Pakistan had announced to establish integrated passages to enhance trade between the two countries. (ANI)