Political parties begin blame game on 1989 Bhagalpur riots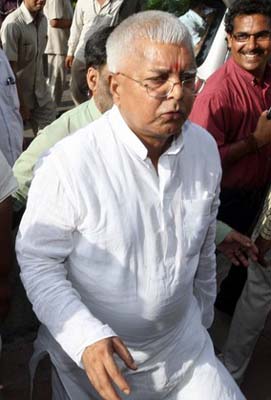 Bhagalpur, Apr 25: Political parties in Bihar have begun playing politics using the infamous Bhagalpur riots of 1989 that claimed over 1000 lives.
Earlier this week, the Congress accused the Rashtriya Janata Dal (RJD) chief, Lalu Prasad, of protecting the main conspirators of the riots. Lalu blamed the Bharatiya Janata Party (BJP) for killing of minorities.
Shami Begum, a riot victim who lost four members of her family, said politicians highlight this issue during every election to garner votes from themselves.
"The government gave us Rs. 1,10,000 as compensation. But, if my husband would have been alive then he could have earned more than this. The government is not looking at our plight even after 20 years," Begum claimed.
BJP leader Arif Beg said the allegations against his party came from those who were the actual masterminds.
"People who were responsible for the riots themselves are making such statements. They are doing this to defend themselves. I feel the public is keeping a positive note of our works for the past three years," Baig said.
The riots erupted after a Hindu religious procession was allegedly stoned by Muslims. Over 1,000 people, a majority of them Muslims, were killed in the month-long riots in Bhagalpur city in October 1989. (ANI)