Ranbaxy plans to Shift Some Generic Drug Production to US
Submitted by Malini Ranade on Fri, 01/16/2009 - 19:59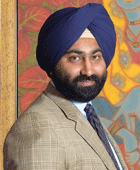 Ranbaxy Laboratories CEO Malvinder Singh said that due to an import ban by the US authorities, his firm may shift some generic drug production from India to the US.
"We will transfer (production of) some products from India to America. Also, we are looking at making some acquisitions of manufacturing assets," said Mr Singh, at a media reception held by Japanese drugmaker Daiichi Sankyo.
On September 16, the FDA blocked imports of medicines made in two Indian factories of Ranbaxy because it had qualms with the quality control.
According to the regulator, there was no fool proof evidence to prove that Ranbaxy's drugs were harmful. However the FDA further investigated into the matter to find out if Gurgaon-based Ranbaxy destroyed reports it was required to keep, tampered the data and failed to meet quality control specifications in synthesizing the generic drugs that it sells.
Meanwhile, the Indian company has rebuffed these allegations and has agreed to produce all the required data.
Technology Sector