Singapore wife charged with arsenic poisoning of husband
Submitted by Sahil Nagpal on Wed, 02/11/2009 - 11:57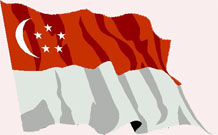 Singapore  - Singaporean police is investigating the case of 68-year old woman accused of poisoning her ailing husband with arsenic, the Straits Times reported Wednesday.
Doctors treating the husband in 2006 discovered that the 70-year-old had patchy skin on his arms, which was then diagnosed as an effect of arsenic poisoning.
The man returned home and ordered his former hairstylist wife, whom he had married in 1977, out of their home. The report said it was not known how he had linked his wife, who was freed from police detention on bail, to the alleged deed.
Speaking to the daily on condition of anonymity, the woman said her husband, a former plumber, had several health problems which had kept him homebound in recent years. (dpa)