Symantec announces to release Norton 360 version 3.0 security solution in India
Submitted by Darpana Kutty on Tue, 03/31/2009 - 18:21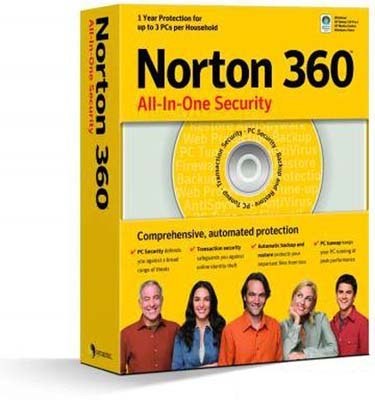 The provider security, storage and systems management solutions, Symantec Corp. today announced that it will soon release Norton 360 version 3.0 security solution in India. According to the Sunnyvale, California based security firm, Symantec, Norton 360 version 3.0 is an all-in-one security solution for computers with/without internet connections.   
In its press release, Symantec stated that the latest version of Norton 360 version 3.0 will come with the performance and security advancements of Norton Internet Security 2009, such as Norton Insight and pulse updates. It is designed to keep the PCs protected and running at peak performance, and increase online backup flexibility for protecting the most important files. It will feature Norton Safe Web, Norton Backup Drive, and free web, email, chat or phone support.
Norton Safe Web is designed to offer protection to online computers. It is a web site rating service to protect online users that delivers site ratings by leveraging targeted crawling, an Intelligent Aging Algorithm and the 20 million member Norton Community Watch. It increases protection by providing ecommerce safety ratings that enable users to conduct a transaction with an online vendor.
Norton 360 version 3.0 will also include Norton Identity Safe designed to protect online identities, usernames and passwords for online shopping, banking and browsing, and prevents key-loggers from capturing private information.
Norton 360 version 3.0 will also feature the Norton Backup Drive that helps to manage backup through the Windows Explorer interface. It facilitates users to backup files to multiple destinations such as USB flash drives, iPods, CD/DVDs, Blu-ray media or secured online storage. The Norton 360 also Smart Startup Manager to turn off or delay programs that slow startup time
Norton 360 version 3.0 will also feature free web, email, chat or phone support for a period of one year. Additionally, it will offer One-Click Support to seek help immediately and directly from the product's interface.
According to Symantec, Norton 360 version 3.0 takes approximately one minute for an average install and uses less than 10MB of memory. Norton 360 version 3.0 will be available for purchase, at various retail locations from mid-April 2009, at the Symantec online store at http://www.symantecstore.com/sg.
Gaurav Kanwal, country sales manager, India, Consumer Products and Solutions, said, "Norton 360 has become one of Symantec's most popular consumer offerings in just two years due to the all-in-one convenience it delivers and the solutions value we have built directly into the suite."