Toy company Lego reports 2008 was "successful year"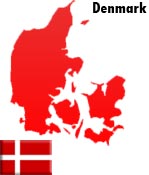 Copenhagen- Family-owned Danish toy company Lego Monday said 2008 had been"successful," citing higher sales and turnover compared to 2007.
Pre-tax profit increased to 1.85 billion kroner (317 million dollars), compared to 1.41 billion kroner for 2007.
Sales increased over 18 per cent to 9.5 billion kroner, the group said, registering its strongest growth in English-speaking and Eastern European markets - this despite a slight decrease in the global market for traditional toys during 2008.
Mainstays in the product lineup remain the classic plastic building blocks as well as products and tie-ins with Hollywood movies, Lego said.
"Our results for 2008 have been extraordinarily good," chief executive Jorgen Vig Knudstorp said in a statement.
During 2009, Lego planned to complete its plans to secure own production and phase out of production agreements with Flextronics.
"During 2008 we also took over two factories in the Czech Republic and Hungary, and we began the construction of a factory in Mexico," Knudstorp said referring to Kladno in the Czech Republic, Nyiregyhaza in Hungary and Monterrey, Mexico.
For 2008, the US toy market declined somewhat while Japan, the world's second largest toy market saw "extensive decreases," Lego said.
In its outlook for 2009, the group said "the toy market is expected to be increasingly affected by the worldwide recession."
However, Lego predicted "moderate" growth in sales in its current main markets in North America and Western Europe.
The group had some 5,380 full-time employees in 2008, up some 1,100 compared to 2007 and reflecting the move to "insource production." (dpa)