War of words continues over Maoists attack in Bihar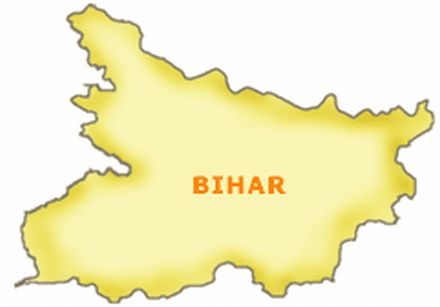 Patna, Apr 22: Rashtriya Janata Dal chief Lalu Prasad Yadav and Bihar Chief Minister Nitish Kumar were engaged in a war of words on Wednesday hours after Maoists struck in four places in Bihar and Jharkhand.
"The entire Nitish Kumar Government is a failure in Bihar. The Naxals are attacking all over Bihar. There is anarchy everywhere in the state. The Naxals have burnt the entire Bihar while the Nitish Kumar led government is sleeping," said Lalu.
Meanwhile, Nitish Kumar hit back at Lalu by referring to 2004 incident, in which the RJD chief had cancelled his election rally. He asked Lalu why he had cancelled the rally?
"Go and ask Lalu why did he cancel the famous rally in November-December 2004, if he was so brave? He had banned a pro-Naxal rally of a top Naxal leader in Patna. In retaliation, the Naxals had issued a threat and Lalu was frightened. Why did he cancel the rally if he was so brave?" said Kumar.
Maoists killed a truck driver and set ablaze nine trucks in Gaya district of Bihar on Wednesday.
In Palamau of Jharkhand, the Naxals blew up a railway station. Around 20 Maoists held the officials of the Uttari railway station at gun point and looted money from them. The Naxals then vacated the station building and blew it up.
The Naxals have also called for a 48-hour shutdown in Bihar and Jharkhand. (ANI)