Yahoo, Google scale back scope of their ad deal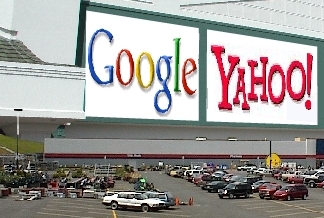 In a last-ditch effort to win US antitrust approval, Yahoo Inc and Google Inc have drastically scaled back the scope of their search advertising deal, calls for Google to place ads next to some Web search results on Yahoo, lifting Yahoo's revenue.
The companies had said in June that the search ad deal was expected to boost Yahoo's cash flow by up to $450 million in the first year.
Yahoo and Google submitted the new proposal to the Justice Department over the weekend. As the discussions remained confidential, a person briefed on the revised plan informed on the condition of anonymity that the deal would be shortened to two years, from as many as ten.
The move comes after Google appeared to be on the verge of walking away from the partnership, to foil Microsoft Corp's takeover attempt of Yahoo. The deal has since drawn scrutiny from US regulators, amid a growing chorus of criticism from advertisers.
It is not clear whether the limitations will be enough to satisfy antitrust investigators, who have raised objections to the planned partnership.
Robert D. Liodice, president of the Association of National Advertisers, which has urged the Justice Department to oppose the deal. A critic of the proposed deal, Liodice said that the revisions would do nothing to make the agreement more palatable to advertisers.
While Google spokesman, Adam Kovacevich, declined to discuss the details of the process, Yahoo spokeswoman, Tracy Schmaler, said in an emailed statement that the company continues to work with the Justice Department and discussions are ongoing.