Featured
Submitted by Sahil Nagpal on Sun, 09/23/2007 - 20:18
Washington, Sep 23 : The arrest of 45 people, mostly Pakistanis, in an FBI sting operation in Maryland has stunned Pakistani-Americans as they fear that it would further strengthen the negative stereotyping of their community in this country.
"People are scared. It will have a very negative impact on the entire community," said Munir Ahmad, a member of the Maryland Muslim Council.
"Some of the suspects were known in the community and people have been dealing with them," he said.
"People say that they were licensed money dealers and apparently law-abiding citizens. We don't know what happened," Ahmad added.
Submitted by Shalini Kakkad on Thu, 07/26/2007 - 22:17
The Taoiseach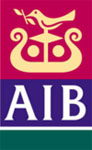 is defending the contact he made with an AIB official to inquire about transactions under investigation by the Mahon Tribunal.
Jim McNamara told the tribunal that Bertie Ahern contacted him this year to ask about particular lodgements being investigated by inquiry, told Jim McNamara to tribunal.
Mr. Ahern was marveling what conclusive evidence the bank had that three specific lodgements made in the 1990s were foreign exchange transactions.
Mr. McNamara accepted that it was a very unusual request from the Taoiseach.