Talwalkars back with Femina Miss India 2009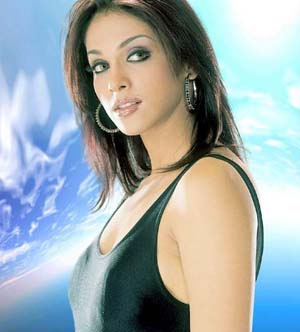 On 17th March, 2009, at The Talwalkars, Bandra, walked in 10 beautiful beauties from all the parts of the country. They were the contestants of Femina Miss India 2009. All of them looking ultra amazing and gorgeous, they walked into the gym to interact with the media.
All the 10 girls danced and did their exercise on hip hop numbers. They interacted with the media well. Talking about the fitness mantra almost everyone of them responded the same thing that one should eat healthy and maintain a diet which is adaptable t one's body. Coming to Talwalkars on of the contestants replied, "I have always known and heard about the greatness of Talwalkars. Talwalkars is something unique when one talks about fitness. Everyone here is professional and very friendly. It has a great working atmosphere and I love working out here".
Isha Kopikkar, looking simple yet sweet in a white shirt paired with blue jeans was one of the guests in Talwalkars. She speaks her mouth when it comes to fitness.
"I have always been a fitness freak. I do yoga everyday and I feel the mantra to fitness is `eat healthy and sleep healthy'. One should eat as per the body demands".
When asked about the contestants of Femina Miss India, Isha replied, "I must say that each and every contestant looks great and every one of them has a great body. I wish them all the luck for the contest".
The event was a good one, and why will it not be, when you have 10 beautiful contestants and beauty like Isha Kopikkar to handle the hot pressure. We must say, even after having the air conditioner's temperature at the minimum, the surroundings there made us difficult to breathe.
Anyways, we wish all the contestants best of luck. -Sampurn Media