Italy introduces "social card" for the needy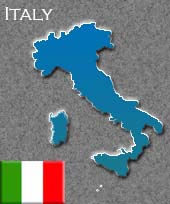 Rome - Italy's conservative government presented Wednesday a state-sponsored credit card which will be provided to needy people to help them cope with the country's current economic recession.
The "carta per gli acquisti" or "social card" as local media have dubbed it, is worth 40 euros (51 dollars) per month and allows bearers to buy goods at chain stores and supermarkets that have adhered to the initiative, Economy Minister Giulio Tremonti said.
The government estimates that some 1.3 million people will benefit from the card. It is set to cost the state 450 million euros per year.
Cards distributed to people in December will be worth 120 euros to include credit for the months of October and November.
The system, based on examples from other countries, will initially operate on an "experimental" basis, before eventually becoming permanent, Tremonti said at a news conference in Rome.
Prime Minister Silvio Berlusconi's government is set to unveil details of a package to help crisis-stricken companies and consumers on Friday, including the possible blocking or cutting regulated prices for gas, electricity, and motorway tolls as well as measures to help mortgage holders. (dpa)