Rakhi Gets 12,515 Proposals In 20 Days From All Over The World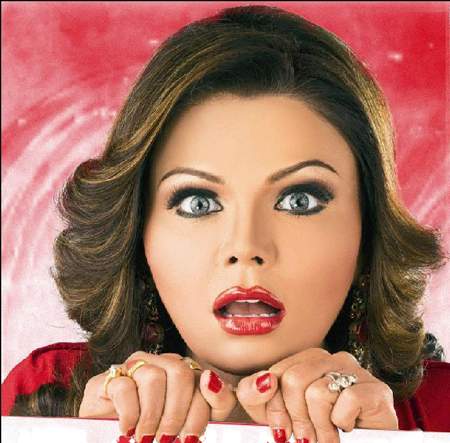 After announcing a 'swayamvara' as part of a reality show on NDTV Imagine, Rakhi Sawant is receiving thunderous response from prospective grooms from all over the world.
From businessmen, doctors to models and NRIs, over 12,500 hopefuls have already forwarded their profiles in just 20 days of the show announcement, in the hope that they will woo Rakhi and marry her.
There has been a flood of entries received through phone, email, sms and even personal deliveries to the NDTV Imagine office in Mumbai
Rakhi is really happy with the overwhelming response.
The item girl-turned-actress said, "I want to thank everybody for their continued support. This huge response has proved to everybody that my 'swayamvara' and 'shaadi' (wedding) is not a joke. My only wish is to find a person who will always be my support system and will respect me for what I am."
That's a shocking moment for all Rakhi's fans when she announced that she would select a groom for herself through a reality TV show.
Out of 15 grooms, the dancer-actress will select his life partner and will take audience help to decide on her perfect man.
 
Rakhi will stay with 15 grooms of her choice under one roof. During this time, she will give her prospective grooms different jobs to perform. Those who fail will be eliminated every week.
The final week will see Rakhi marrying the groom of her choice.
According to the channel, Delhi tops the list of Rakhi's prospective grooms with 2,465 entries while Mumbai stands second with 1,980 entries and Lucknow is in the same league with 1,830 entries.
The calls, sms's and emails are still coming from the cities like Nagpur, Indore, Patna, Kolkata, Chandigarh, Jaipur and Ahmedabad. Most entries are in the broad age group of 18 to over 35.
Those who are eager and are yet to list can hurry up as the last date for registration is May 5.