Ryanair introduces new southern summer destinations from Frankfurt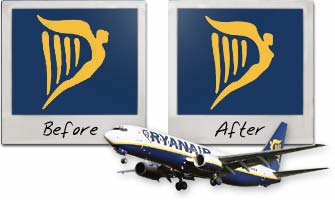 Berlin - Irish budget airline Ryanair is to include four new European destinations, including Rimini in Italy, in its summer timetable from Germany's Frankfurt Hahn airport.
This increases to 50 the number of routes from Frankfurt Hahn, the airline announced Tuesday.
Ryanair had promised to increase its operations at the airport, situated approximately 120 kilometres from the city of Frankfurt, after the airport operator cancelled a proposed three-euro departure tax in January.
Alongside Rimini, a popular Italian holiday resort, the new destinations in the summer schedule are Alicante in Spain, Carcassonne in France and Osijek in Croatia. (dpa)