Big bucks for big elections: India polls to lift economy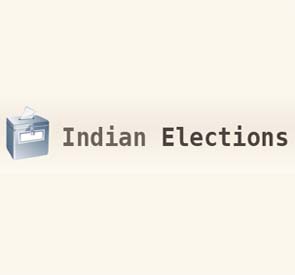 New Delhi  - The world's largest election in India is expected to provide a stimulus of sorts to the country's slowing economy as political parties splurge hundreds of millions of dollars on loud and colourful campaigns and even arrange liquor and cash to bribe people for their votes.
The spin-off effects of nationwide campaigns are already giving a boost to businesses and industry as more than 100 billion rupees (2 billion dollars) is expected to be pumped into the system in the five-stage election over the month between April 16 and May 13.
The poll-spending and the post-election revelry will benefit the liquor, automobile, consumer goods, media, aviation and hospitality industries as well as transporters, printers, workers as well as jobless youth since the large cash dealings trigger a surge in demand in these businesses.
Delhi-based research group Centre for Media Studies, which made the estimate of 100 billion rupees to be spent on the campaign, says huge expenditures have already begun, particularly in the politically important state of Andhra Pradesh, which sends 42 lawmakers to the 545-member Lok Sabha (House of the People) of the Indian Parliament.
The polls come as a shot in the arm for the Indian economy - among the best performers in the world in the recent years - that is now witnessing a sharp downturn. As demand slumps in global markets, annual growth has plunged to 6.3 per cent, the slowest pace in six years, contrasted with the over 9 per cent growth since 2006.
The amount is much more than the US presidential election campaign spread over a year, with local media citing the US Federal Election Commission data that Barack Obama and other candidates spent a total of 1.8 billion dollars.
"It will act as a stimulus as over 100 billion rupees, a lot of it cash money, is pumped in a short period of less than four months. The main beneficiary would be the services sector that often spurs growth," Rao said.
According to the study, the government will spend 20 per cent of the total amount, for photo-identity cards, electronic voting machines and polling booths and other arrangements, CMS chairman N Bhaskara Rao said.
A little over 20 per cent is spent on media publicity, including print and electronic media, including poll surveys. One-fourth, or 25 billion rupees, will be spent through "unofficial money" or "cash purchases of votes" before the polling.
Andhra Pradesh and neighbouring Karnataka could top the list of states trying to purchase votes, with nearly half of voters there likely to be paid cash for their vote about 24 hours before the polling day, the CMS survey said.
As political parties receive donations running into billions of rupees from industrialists and big business houses who disclose only a fraction of what they actually dole out, other independent estimates said the actual spending could be up to five times that projected by CMS.
"The total expenditure may be much more," Rao admitted.
Expenses will include campaigning across the vast territories in India, including road and air transport.
Auto sales have picked up as has demand for special utility vehicles for campaigns, transport and security businesses, said Angel Broking analyst Phani Shekhar.
With a large number of party activists and prospective voters involved during canvassing, huge sums are spent on arranging alcohol for the poor in exchange of their votes.
"Sales of liquor shoot up during elections. With increase in cash flow, demand for personal care products will also go up, particularly in the rural areas," said Shekhar.
Although the spending will have a salutary effect on the economy, civil society groups are clearly worried about rampant bribing of the poor for their votes.
"Candidates spend so much, confident in the knowledge that they will make ten-fold return once they make it to the office," Anil Bairwal from the Association For Democratic Reforms group said.
Under election norms, a candidate can spend 2.5 million rupees on a parliamentary campaign, but a serious candidate spends up to 20 million rupees, politicians privately admit.
"The candidates are desperate to win and subvert democracy by using money-power. Our studies have shown that politicians with money are usually the ones to win," he said.
India's Election Commission asserts that its officers have been told to put a stop on the bribes, including distributing cash, liquor, clothes, blankets, or other in-kind inducements that influence votes.
"The quality of elections decides the quality of democracy and quality of our governance. People are more aware and a larger number will vote for clean candidates who do not bank on money to win elections," Bairwal added. (dpa)