Child Marriage Remains Still High In India: Report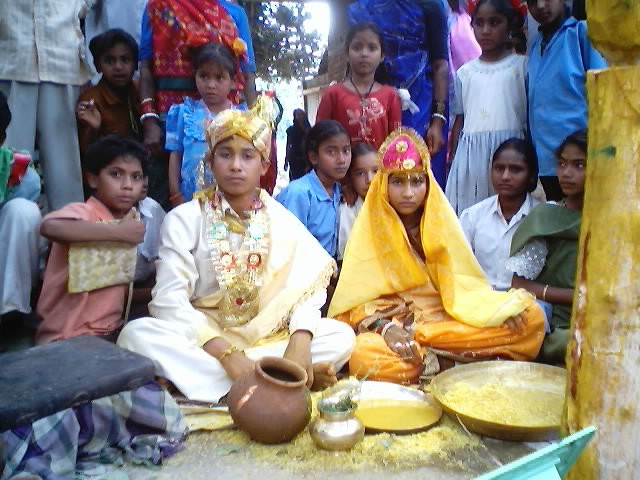 Here's something to wake you up.
A recent report prepared jointly by Boston University School of Public Health (BUSPH) and National Institute for Research in Reproductive Health (NIRRH) presents the grim picture of Indian women.
According to recent report published online in 'The Lancet' (a reputed international medical journal), nearly 44.5 per cent of girls in the age group of 20-24 years were married before they reached 18 years of age.
The data collected during the National Family Health Survey III (NFHS) reveals that the frequency of child marriage remains high which helps to stimulate the risks of multiple unwanted pregnancies in less than 24 months, pregnancy terminations and female sterilizations. Moreover, the report further added that more than one in five girls were married before age of 16, while 2.6 per cent were married before age 13 in India.    
Speaking on the report, Dr Donta Balahia (Deputy director, NIRRH and co-author of the scientific paper) said: "The prevalence of child marriage remains unacceptably high."
Alarming 48.4 per cent girls (married) give birth before they turned to 18. On this, Dr Balahia said, "Such women were also more likely to have had repeat childbirths in less than 24 months and to have had three or more childbirths, than those who married after the age of 18."
It can be here recalled that the first law against child marriage was introduced in India in 1929. At that time the legal age for marriage was fixed at 12 years. However, in 1978 the legal age for marriage was increased to 18.
In a bid to control the menace of child marriages, several states including Rajasthan, Gujarat, Maharashtra, Karnataka and Himachal Pradesh have passed laws that mandate the registration of all marriages in order to make it a valid marriage.
However, it seems that the ground reality is completely different. The authorities are ignoring the mass marriages that involve children.